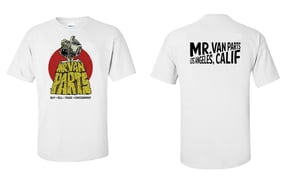 $

19.95
Mr. Van Parts the shirt. This is our official shirt to help celebrate the beginning of what is "Mr. Van Parts". Mr. Vance Parts himself on the front and the Name & Location on the back. Pretty simple.
Opening Day Sale is $17.95. Next week they go back to full price of $19.95
Shirts come in white as you see only.